KDKA Radio Tower Lucite Block
No, its not Aussie, but its sure worth a mention!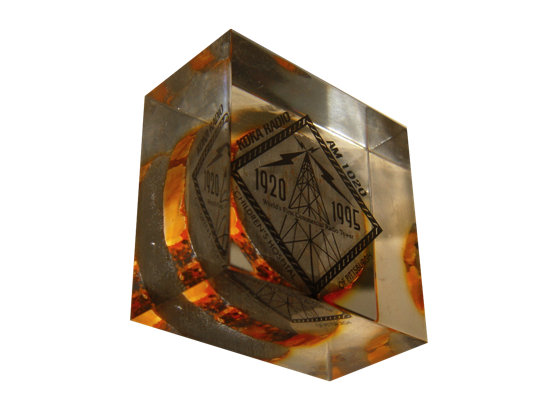 A fascinating little chunk of US Radio History, this is a piece of the dropped KDKA Radio Tower sliced and set in a Lucite block. These were sold in the mid 1990s and funds raised were given to the Pittsburgh Childrens Hospital. It was produced to celebrate KDKA's 75th Anniversary. This particular one, I purchased from the US in 1996 and its looking better with age as the "rust" colour creeps through the Lucite. A superb little piece of radio memorabilia!