Pacemaker
H.W. Clarke (N.Z.) Ltd.
Not Australian, but worthy of a mention!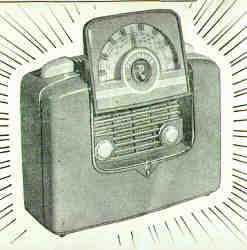 Pacemaker
"Leader"
Pacemaker presents the new "leader" Portable Radio in tune with today's two-tone colour harmony. An all bakelite body of smooth contours and gleaming finish.......a combination battery and electric portable that will give you years of listening enjoyment.......an indoor-outdoor radio......an extra radio in the kitchen, in the garden, incorporating high-loop sensitivity for clearer, BETTER reception!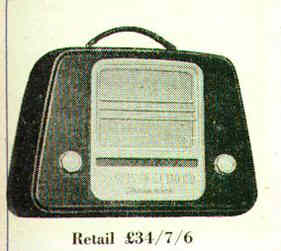 Pacemaker
A.C. Battery Portable
* Tuned RF Stage
* 3-gang Condenser
* Built-in, low impedance loop
* Static Battery Consumption 11-13 Mil.
* Available in six different colours