Radio Test Gear
We have given the
Palec
range of test gear its own page.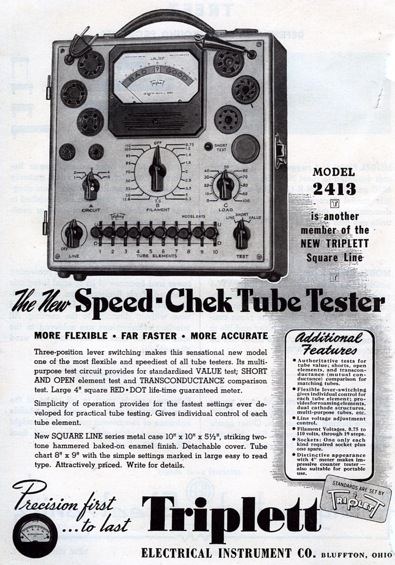 Triplett Model 2413 Speed-Chek Tube Tester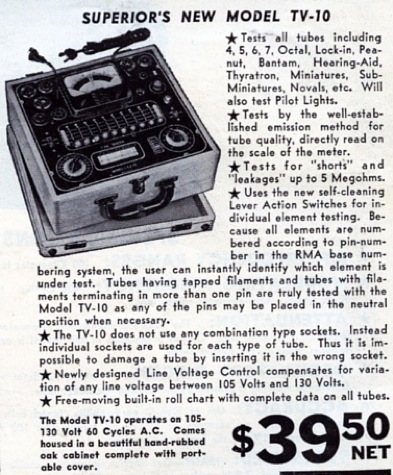 Superior TV-10 Tube Tester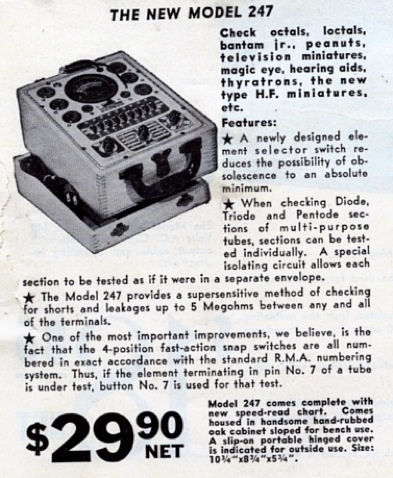 Model 247 Tube Tester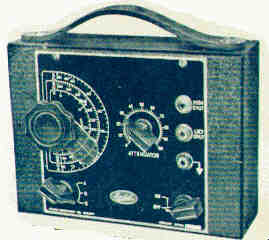 University Instruments
"Model OK1 Oscillator"
Heres the kit you've waited for-an oscillator kit which covers all frequencies necessary to line up the modern receivers. The new OK1 is a simple kit you can build at home with a few ordinary tools yet which, when completed will give accurate and lasting service for many years. All fundamental frequencies are covered by this oscilllator in 3 distinctive bands. Lining up is permanent and simple
Price 7 Pounds Plus Tax
"Taken from 1947 Advert'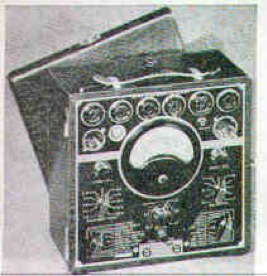 Palecs Valve & Circuit Tester, VCT1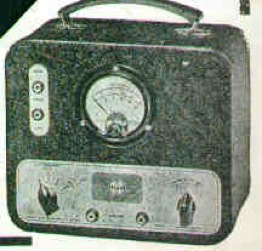 Palec "G" series oscilllator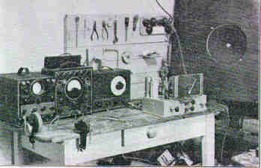 Photo taken in 1941 showing a radio servicemans bench.

Shown on the bench are Palecs three major pieces of test equipment. There is the valve and circuit tester( in middle), an all wave oscillator, and the newest addition to Palecs 1941 range, an oscilloscope.
With this equipment all minor repairs could be dealt with. (and if he was lucky he didn't electrocute himself!)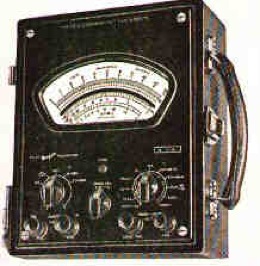 Palec "Major" Multimeter
A high grade multi-purpose tester for A.C. and D.C. measurements, providing all necessary ranges for radio testing.
The "Major" has a 5 " scale and anti-parallax mirror. Housed in a metal case with wooden carry case.
Price 25 Pounds Plus Tax
"Taken from 1947 Advert"
Circuit Diagram For Avometer AVO Model 7 Mk2.
Operating Instructions For AVO CT160