Ekco
EKCO from Eric Kirkham Cole Limited was a British electronics company producing radio and television sets from 1924. Expanding into plastic production for its own use Ecko Plastics produced both radio cases and later domestic plastic products; the plastics company became Lin Pac Mouldings Ltd.
The company's founder Eric Kirkham Cole was born on 4 July 1901 at Prittlewell, Southend-on-Sea and was educated at Southend Day Technical School, followed by a three-year apprenticeship. Cole and his future wife Muriel Bradshaw started out making radio sets in 1924.
William S. Verrells, a schoolmaster and freelance journalist from Southend-on-Sea, wrote an article in a local newspaper asking if it was possible to power a radio set from the mains electricity supply rather than batteries. Cole saw a possible business opportunity and set about building his battery eliminator, which he later demonstrated to Verrells. Suitably impressed, Verrells joined Cole in a business venture, with Cole manufacturing the battery eliminators, and Verrells marketing them.
In 1926 a private company E.K. Cole Ltd was formed with Verrells as chairman and Cole as vice-chairman. With the extra funding that was raised, the company set up a new factory at Leigh-on-Sea in 1927.
After further expansion E.K. Cole Ltd became a public limited company in 1930, and moved to a spacious new factory at Southend-on-Sea.
The company also began to concentrate on the manufacture of mains powered radios rather than battery eliminators which were becoming obsolete. Another important development for the company was the introduction of bakelite cabinets for its radios.
Initially these cabinets were made for the company in Germany by AEG, however the introduction of high import duties on the cabinets in 1931, forced Ekco to establish its own bakelite moulding shop adjacent to its Southend-on-Sea works.
The round bakelite radio cabinets for which the company became famous, were designed by the noted Canadian architect and industrial designer Wells Coates.
In 1935 Ekco made a substantial investment in Scophony Limited, the developers of the ingenious Scophony projection television system. Although the Scophony system showed great promise, its development was halted by the Second World War, and not resumed postwar.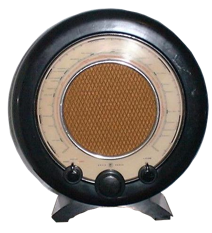 English A22 Circular Ekco Valve Radio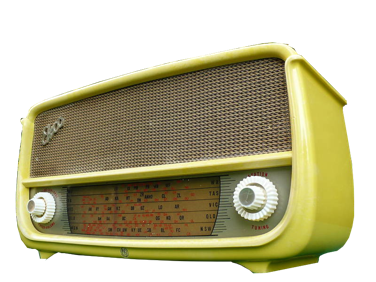 1950s Yellow Ekco, marketed in Australia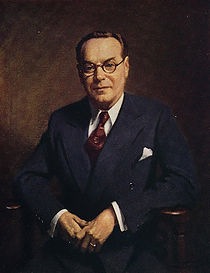 EK Cole