AWA Radiola
AWA Radiola Circuit Diagrams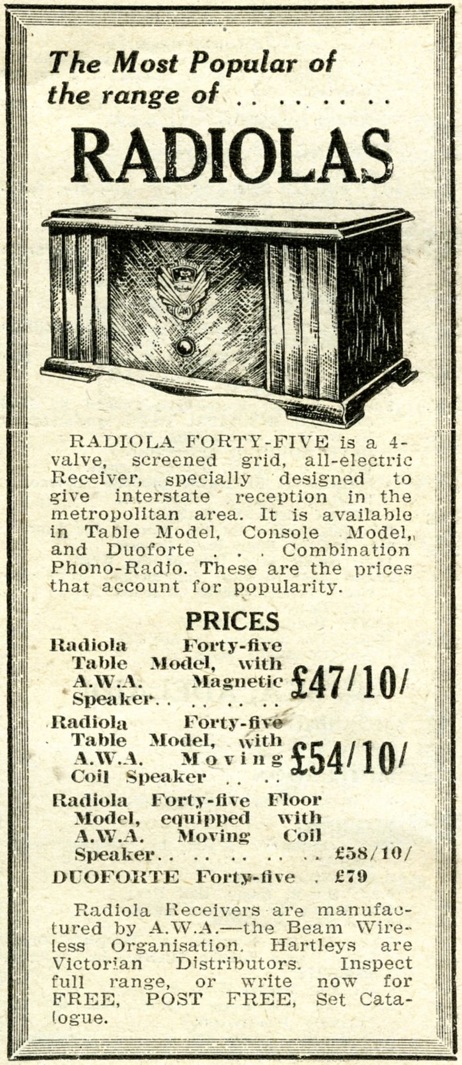 1930 Advert For AWA Radiola 35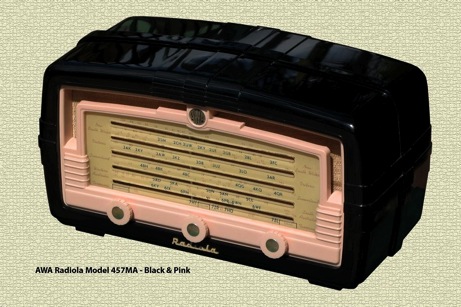 AWA Radiola 457MA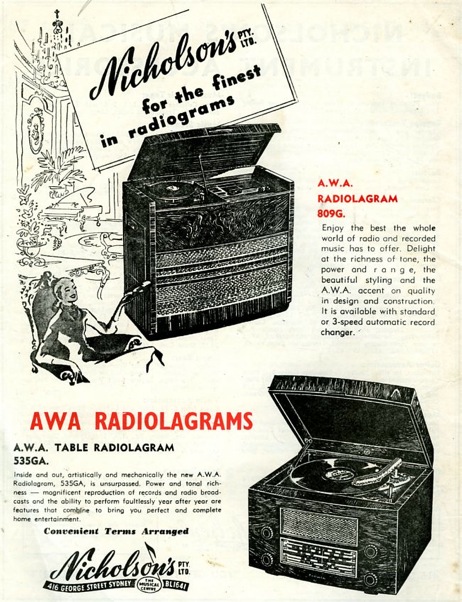 AWA Radiolagram. Advert from Music Maker 1953 for Nicholsons Pty. Ltd. Sydney.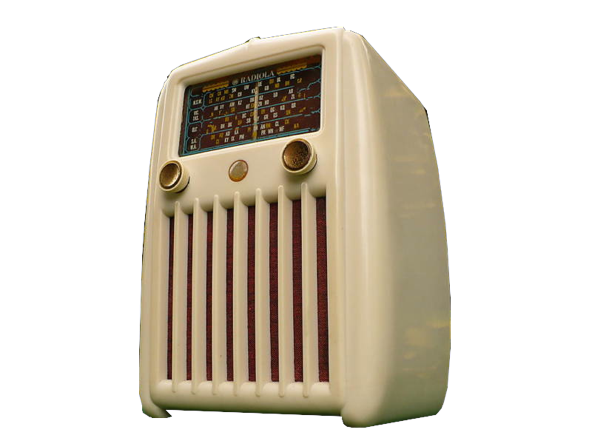 AWA "Fridge" Valve Radio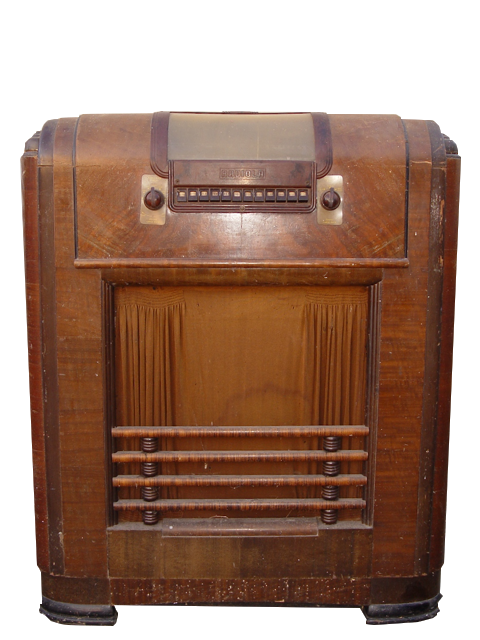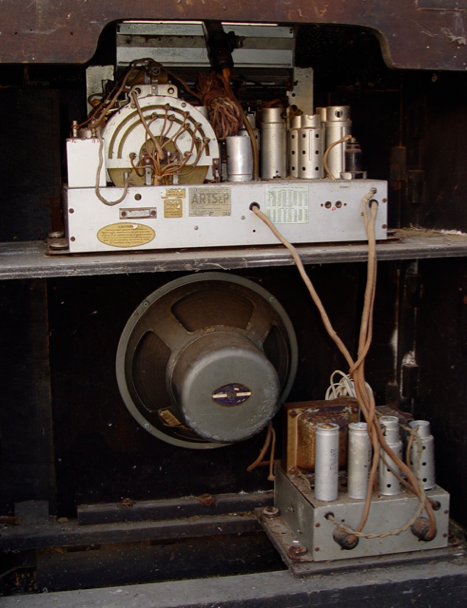 AWA 1939 13 Valve R281 Console Radio With Pushbutton Tuning Control and separate power supply and output transformer. Unfortunately this particular radio was full of furniture borers and the cabinet rendered unusable. Almost every piece or timber was infested and the whole top section could be folded back to expose the top section of the chassis. An ungracious ending for a fine old Radio.