Atwater Kent Radio

4822 Wissahickon Ave.
Philadelphia, Pa.
USA
In 1921 Arthur Atwater Kent produced his first radio components, selling them do-it-yourself kits consisting of "breadboards" that could be assembled by early radio enthusiasts. In 1923 his firm started producing complete radio sets, using a facility on Stenton Avenue. In 1924 the company moved to a new $2 million plant at 4745 Wissahickon Avenue in North Philadelphia. This plant, constructed in sections, would eventually cover 32 acres. In 1925 the Atwater Kent Manufacturing Company became the largest maker of radios in the USA. The company also sponsored the popular The Atwater Kent Hour, a top-rated radio concert music program heard on NBC and CBS from 1926 to 1934. The show featured top entertainment and became one of the most popular and acclaimed regular radio programs of the era. At its peak in 1929, the company employed over 12,000 workers manufacturing nearly one million radio sets. The plant itself was an architectural sensation and received hundreds of visitors annually. By 1931 the company boasted that it had produced over three million radios.
The onset of the Great Depression greatly hampered sales volumes of Atwater's premium radio sets, and the recent invention of the superheterodyne circuit meant that new firms could easily enter the market without the same level of capital investment Kent had put into his production process, which relied on heavy metal presses for the relatively large radio chassis the firm produced. The firm stopped producing radios and briefly shifted to making refrigerators before Kent decided to retire and sell off the business.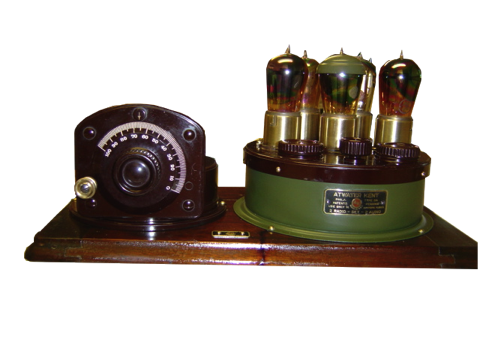 Atwater Kent Breadboard Radio. Without a doubt, one of the worlds most sought after early radios.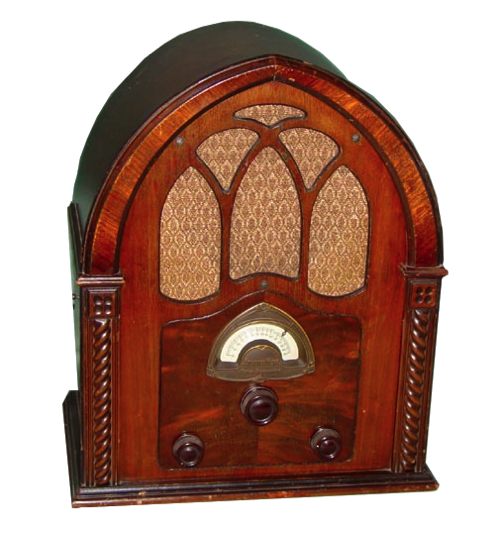 Mid 30s Atwater Kent Cathedral Valve Radio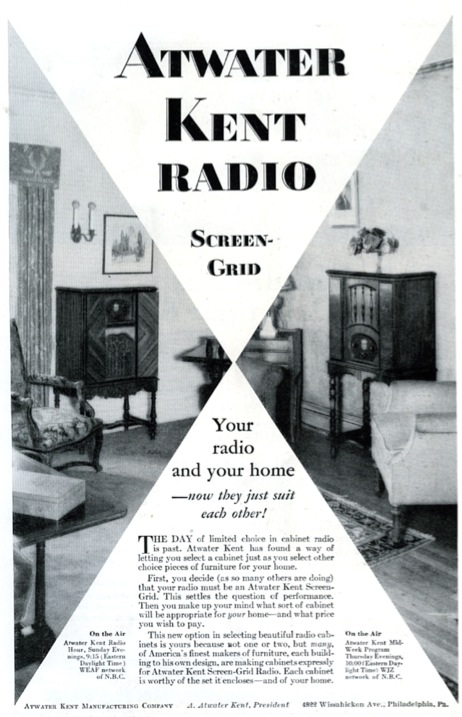 1929 Advertisement for Screen-Grid Atwater Kent Radio