Australian Vintage Radio Mk3.
The Original Aussie Vintage Radio & Hi-Fi Site.
Online Since 1996


This Website, all content and Domain Name is for sale. This is one of the worlds longest running vintage radio websites, being online since 1996. Excellent opportunity for a vintage radio repair facility, manufacturer, museum or maybe even an enthusiastic private collector to buy a very well established and entrenched Domain name and reap the benefits!
For more information get in touch with me via the "Contact Form"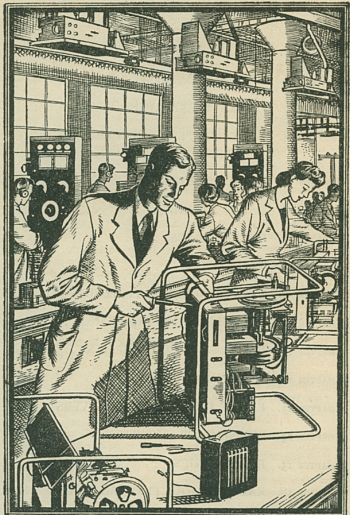 All the Radio Names on the left have pics, original advertisements, information and or Circuit Diagrams/Schematics for each particular brand. The Circuit Diagrams are all free to download and are in PDF format. There is also an online bookstore, links to Fresh to the Market Vintage Radios, all sorted by manufacturer and updated the minute they appear online.

Although mainly exhibiting valve radios from Australian manufacturers, we'll include any radio, vintage Hi Fi equipment or valve Guitar Amplifiers from any country we feel are worthy of adding to a collection! In fact just about anything that reproduces sound that has a valve in it. Stay tuned as we add more names to the list on the left. Most definitely your One Stop Old Radio/Vintage Hi Fi Shop !

One of the more common requests I receive is "How old is my Valve Radio?" There are now links in the pages to the left that will take you to PDF Files with Model Numbers and year of manufacture for each radio. All info is from the 1948 Mingay IF Index.


We now have over 1 Gigabyte of free Australian Vintage Radio schematics on this site to download. With no conditions!




Due to the huge volume of requests for information on old radios and my inability to answer more than just a fraction of the questions, please visit our Facebook Page and post your queries and help requests there. And maybe help some of your fellow collectors out!


The Vintage Radio Forum


1970s Vintage Australian Eminar Valve Amplifier & 2 Column Speakers

"A Few Simple Projects!"


"Need Any Radio Parts?"

eMail what you need and it will be posted on this page

(Contact Details On Bottom Of Page)

09 Feb '09.

Fada
Section added.

STC
Service data added

Slade
Section added

10th. Feb.

Lekmek
Circuit Diagrams added.


11th. Feb.
Palec Test Gear
and
AWA Radiola
Sections added.

17th. Feb.

Sherwood
Section added.

20th. Feb.

Kelvin
,
Maples
Sections added.
AWA
Radiola
and
Air-Master
updated.

24th. Feb.

Bookstore
opened.

Tecnico
&
STC
Sections updated.

Diamond Dot
Section added.

2nd March

Lincolnola
added and more Circuits in the
Weldon
section.

4th March

Repairing Your Radio
And
Fisk, The Man Behind the Badge
Section added

6th March.
The 1950s
Mullard Cover Girls Series
of Adverts added.

14th April
The
AWA Ugly Ducklings
World Premiere!

13th May
More
Healing
Circuits added.

16th May

Bell
Section added.

2nd July

Ekco
Radiolette
&
Tele-Verta
images added

28th. Oct.

Tesla
Section added

16th. Dec.

Teisco
Guitar Amplifiers added.